Our School Leaders
Sherrie Paregian
Head of School
"I look forward to continuing to build a strong Stratford community in San Francisco and share the spirit and values of our school."
Sherrie Paregian brings to Stratford School over two decades of experience in education. Sherrie's Stratford experience includes 4 years teaching and 16 years serving as a school leader at its Los Gatos, Palo Alto, Fremont, and San Francisco campuses. In addition to her leadership experience, she held a Head of School position at a Bay Area private school, as well, she currently serves as the Head of School at both Stratford's San Francisco Parkside and 14th Avenue locations.
Sherrie holds a B.A.in Liberal Studies, M.A. in Education Administration, and California Teaching and Administrative Credentials from San Francisco State University. She greatly enjoys collaborating with and supporting teachers to bring out their individual best, as well as the best in each of their students. As Head of School, her goals are to uphold and support Stratford's purpose, ESLR's, and to contribute to its success in balanced education.
Sherrie has two children who attend Stratford and is also a professional ballroom dancer. In her spare time, she enjoys cooking, baking, gardening, going on walks, and riding her bike.
Email
Gilda Villaflores
Director
"A school leader who is passionate about teaching children and partnering with parents in support of their child's development."
Gilda Villaflores, Director, was most recently at Stratford's San Bruno campus where, as an educator, she dedicated herself to the students, staff, and families.
Ms. Gilda is thrilled to be an integral part of Stratford's Parkside school community as its Director, working alongside the exceptional faculty and leadership team, including Ms. Laysan Andrews, Assistant Director, and Ms. Paregian, Head of School.
Email
Laysan Andrews
Assistant Director
"Encouraging that spark in a child's eyes when they learn something new brings me joy!"
Laysan Andrews has been part of Stratford for over four years. Before taking on her current role as an Assistant Director of Early Childhood Education at Stratford Parkside, Laysan taught Spanish from preschool to first grade.
As an educator and administrator, Laysan is committed to providing a nurturing learning environment that will develop students' social-emotional growth, spark their creativity, and encourage their critical thinking skills.
Email
Our Faculty
Nicky Chin
Preschool Teacher
Yenis Cotua De Galindo
Spanish Teacher
Tatiana Freedland
Music Teacher
Teresa Gamez
Preschool Teacher
Stefanie Jadelrab
Preschool Teacher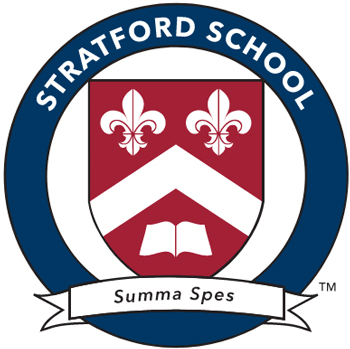 Aleli Shiera Paminiano
Preschool Teacher
Nancy Perez
Preschool Teacher
Zora Rosenberg
Preschool Teacher
Aile Salazar-Ramos
Pre-Kindergarten Teacher
Amy Thomas
Pre-Kindergarten Teacher
Irene Vartanova
Pre-Kindergarten Teacher
Stefanie Young
Office Administrator