As we move into the expansive site on Blackford Avenue in San Jose, we have embarked on an ambitious project to modernize and reimagine the campus. Our school development plan will take a phased approach:
August 2022

: Newly equipped physics, engineering, chemistry, and biology labs; renovated classroom wings for middle school and high school, including specialty classrooms for art and music; an updated library and learning commons; a beautiful gym, modern fitness studio, and locker rooms; and administrative offices.

Summer 2023

: Refurbished outdoor sports courts and fields for tennis, basketball, and soccer.

Summer 2024

: Expanded college counseling center, additional classrooms, science labs, and theatre.

Our renovated campus has been intentionally designed to deliver on Stratford Preparatory's educational purpose and learning principles. The flexible learning spaces will accommodate ever-changing technologies and innovative teaching styles that promote personalized learning, real-world experimentation, and greater connections between students, teachers, and the broader community.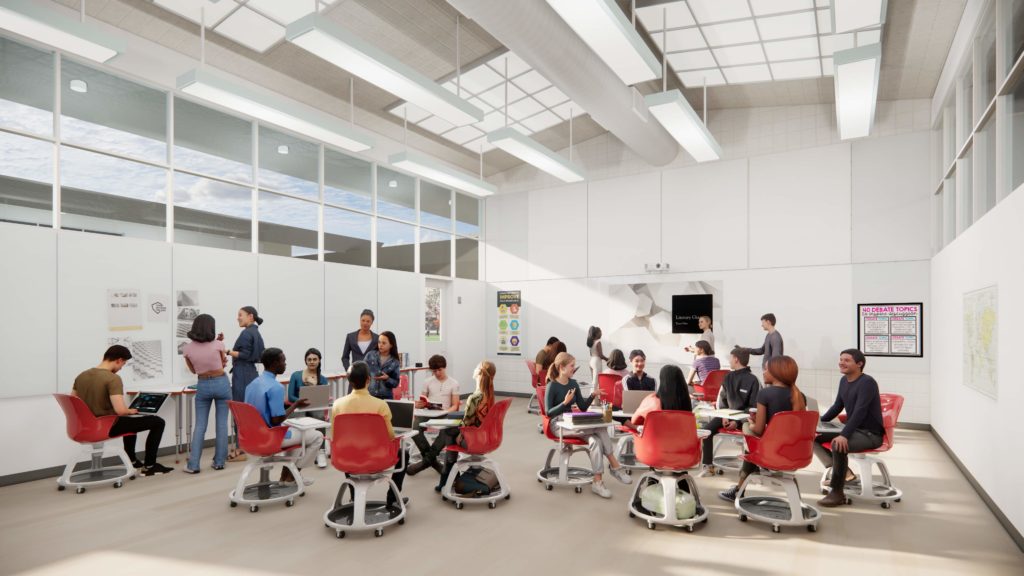 The updated library and learning commons and remodeled classrooms have been designed to support student-centered teaching and exchange, contributing to the depth and intellectual vitality that is at the core of the Stratford Preparatory experience.
Dynamic electives in technology, media, music, visual arts, and performing arts are the voice of cross-cultural understanding, visionary thinking, and social insight. An innovation center, outdoor amphitheater,  theater, and specialized classrooms for visual arts, digital film and photography, music, and performing arts support our mission of cultivating students' unique passions, artistic excellence, and balance. Students will encounter dynamic professionals, new ideas and activate their creativity for social impact in these spaces.
Our revitalized campus also features spaces for dialogue, debate, and community, including a college counseling center and informal outdoor seating areas throughout the campus to encourage interaction, connection, and extended learning beyond the classroom.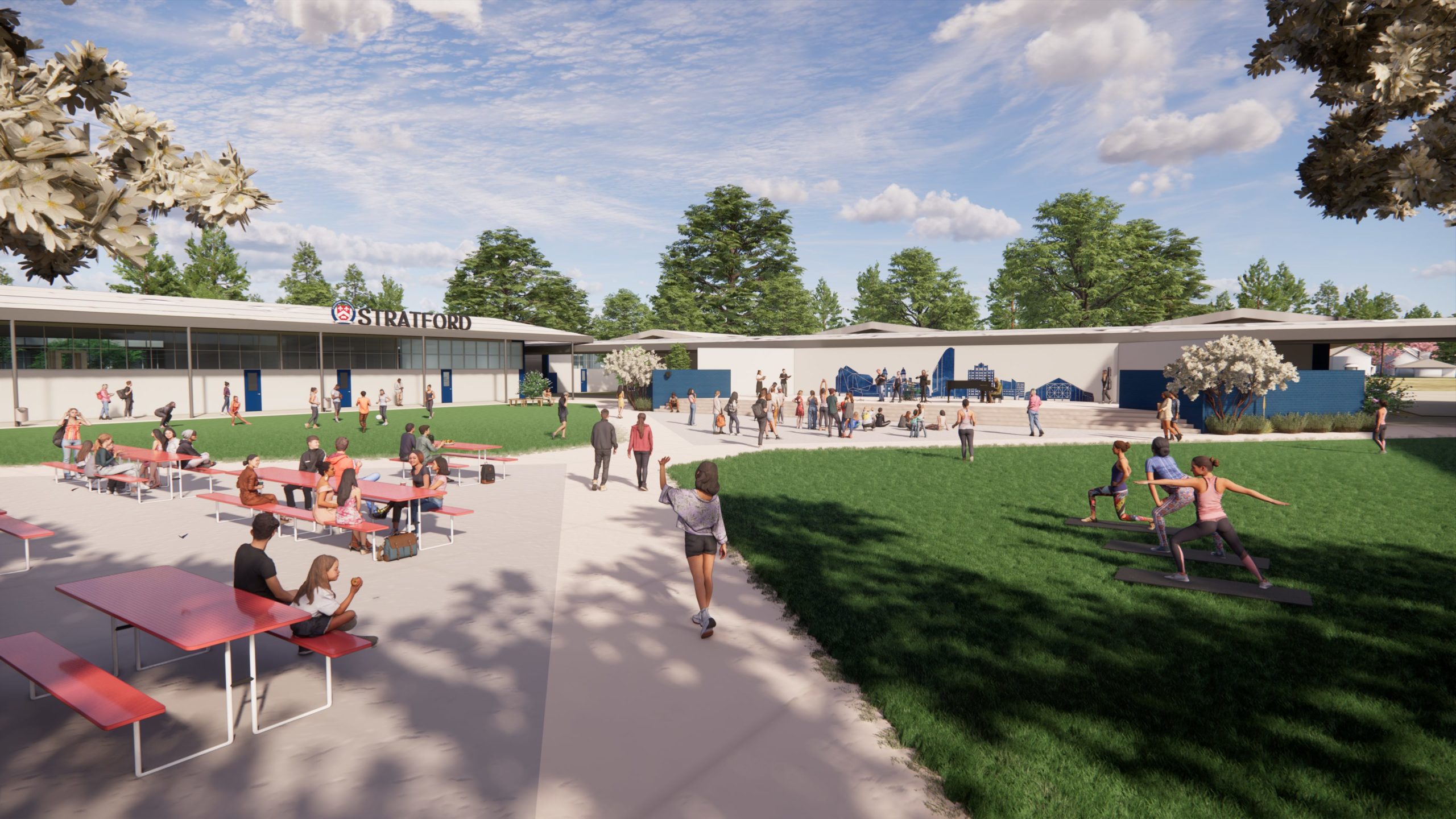 Scientific exploration must be supported by an environment that provides the space for experimentation, risk-taking, and flexibility. Specialized science labs allow students to discover the beauty and complexity of the natural world and acquire the practical tools and capacity to address the most pressing global problems towards a better world.
Part of having a vibrant and inclusive learning community is making wellness a priority. A gym, modern fitness studio, outdoor sports courts and fields for tennis, basketball, and soccer, and training and locker rooms expand our athletic facilities and mark a significant advancement for physical education and student wellness at Stratford.