Introducing Our Head of School & Founding Team
Jeremy Birk, Head of School
Before joining Stratford School as the Executive Vice President for Education, Jeremy Birk served as the Director of Innovation and Research and Principal at the United Nations International School (UNIS) in New York City, in addition to working as a teacher, administrator, and consultant in public and private schools, and varied programs in the United States, Spain, Switzerland, Kenya, Rwanda, and Colombia. Jeremy's thought leadership at Stratford School has expanded our educational excellence.
As an educational visionary, Jeremy is no stranger to leading new school design and development and brings a plethora of high school operational expertise, including curriculum design, innovative teaching practices, and international school operations.
In partnership with his founding team, they aim to develop curious people who are knowledgeable about the world, critical readers, compelling writers, mathematics and numeric scholars, data, visual and design thinkers, equipped to succeed as global citizens.
Our Founding Leadership Team 
Our Head of School is supported by the Founding Leadership Team, who all share the desire to see our students achieve their greatest potential and work together to translate Our Purpose, Promise, and Principles into the development and daily functioning of the school.  The Founding Leadership Team includes key leaders of school operations, academic curriculum, health and wellness, the arts, and college counseling.
Becky Turner
Associate Head of School
With more than twenty years of experience in education, Becky is a Leader Mentor for middle school and high school leaders from across the country. Prior to becoming a school leader, Becky was a Middle School teacher, where she developed Stratford's highly esteemed Middle School Drama program. Since its inception, nearly a thousand students have participated and it continues to be one of the most popular extracurricular activities across all of Stratford's Middle School campuses. Becky brings her love of teaching and connecting with students to her new role as Associate Head of School at Stratford Preparatory where she looks forward to launching the next generation of critical thinkers, inspired inventors, motivated problem solvers, and thoughtful leaders out into the world. She received her Bachelor of Arts in History with a minor in Literature from the University of Memphis.
Nat Narayanswami
Math and Science Department Chair
Nat is a Scientist, Engineer, Inventor, and veteran of the Semiconductor and Aerospace industries and has been with Stratford School since 2014. He has developed and taught Science, Math, and Engineering courses at Stratford's Sunnyvale Raynor Middle School campus. Nat is passionate about guiding students in authentic, novel scientific research and experimentation exploring complex natural phenomena. He received his Ph.D. in Aerospace Engineering from Rutgers University and is a graduate of Harvard Business School's Leadership Development program.
Sharmistha Ghosh
English and Humanities Department Chair
Sharmistha joins Stratford Preparatory with more than 25 years of experience in the field of education and school leadership. She is committed to providing students with a high caliber of education that ignites the joy of learning, as well as the discipline and rigor that students need in high school and beyond. Sharmistha believes the role of education is to equip students with the ability to navigate a world that is forever changing, a world that is connected in exciting and complex ways, a world that requires critical thinking and requires its citizens to be adaptable, collaborative, and compassionate. Sharmistha received her Post Graduate Certificate in Education from the University of Oxford where she also got her start teaching and leading at St. Ebbe's School in Oxford.
Loren Powers
Director of Athletics and Student Wellness
Loren Powers brings his expansive experience as a coach skilled in competitive high school, collegiate, and professional sports. As a well-respected professional responsible for developing athletic programs, coaching, teaching, strength and conditioning, and operations management, Loren is thrilled to join Stratford Preparatory as Director of Athletics and Student Wellness. In addition to building programs, Loren is a strong community activist, and health & wellness advocate with a passion for contributing to the development of well-rounded individuals. He received a Bachelor of Science, Exercise Science at California Lutheran University and a Masters of Arts, Sports Management, University of San Francisco. 
Betsy Craig
Program Director of the Arts
Betsy has more than 30 years of professional experience working across the country as an actor and director. At Stratford School, she has helped to build the highly successful Theatre Arts and Speech and Debate programs at the middle school level. Betsy brings her experience, passion, and a strong commitment to Arts Education to the development of the Arts Curriculum for Stratford Preparatory, continuing the long-held belief within Stratford School that Arts Education uniquely prepares students for a constantly changing world. She has twenty years of teaching experience at the university and middle school level and holds a Master of Fine Arts degree in Acting, Directing, and Musical Theatre. Betsy was the Artistic Director at the Pear Theatre in Mountain View, CA and currently works as the Associate Managing Artistic Director at the Invisible Theatre in Tucson, AZ.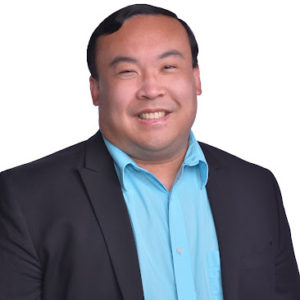 Harrison Cheng
College Counselor
Harrison loves getting to know his students through the admissions process while also helping students discover their own strengths and abilities throughout the journey. Harrison brings 17 years of college counseling experience and is extremely excited to be the founding college counselor at Stratford Preparatory and looks forward to working with all of our students. He earned his B.A. in Molecular and Cell Biology from UC Berkeley and his MBA from UC San Diego's Rady School of Management as a full-ride merit-based scholarship recipient. During this time, Harrison worked as a teaching assistant for several business courses as well as a student ambassador with the admissions office. Upon graduation, Harrison took on a role as an Admissions Counselor at UC Berkeley's Haas School of Business, where he stayed for over 5 years before launching his own startup enterprise in 2016 in the EdTech space. Simultaneously, Harrison earned his second master's degree in Software Management from Carnegie Mellon.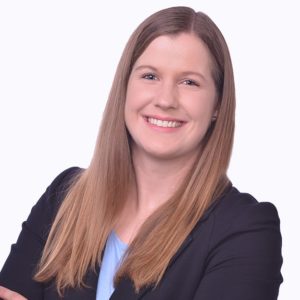 Rachel Giguere
Director of Admissions
As the Director of Admissions for Stratford Preparatory School, Rachel Giguere is excited to use her knowledge of the private school admissions process in the Bay Area to recruit students from high schools throughout the community. Rachel's experience includes roles of Assistant Director of Admissions, Dean of Student Life and Leadership, and Director of the COVID-19 Operations Team.  She looks forward to guiding students and their families through Stratford Preparatory's High School admissions process. Rachel is a graduate from the University of New England's Doctor of Education program and an active member of Kiwanis, a world-wide community service organization.