Introducing Our Head of School & Founding Team
Jeremy Birk, Head of School
Committed to creating globally-minded students poised to shape the future, Jeremy's vocation and calling is education. His career in education includes leadership, consultancy, and teaching positions in leading international schools and programs in Spain, Switzerland, Kenya, Rwanda, Colombia, and the United States. Before joining Stratford School as the Executive Vice President for Education, Jeremy served as the Director of Innovation and Research and Principal at the United Nations International School (UNIS) in New York City.
A strong leader who exemplifies Stratford's mission, Jeremy regularly chairs evaluation teams on behalf of school accrediting associations like the Council of International School (CIS), New England Association of Schools and Colleges (NEASC), and Western Association of Schools and Colleges (WASC).
As an educational thought leader, Jeremy is no stranger to leading new school design and development and brings a range of high school operational expertise in curriculum design, innovative teaching practices, student safeguarding and support, and co-curricular and leadership program development. His firm belief is that schools must embrace a new paradigm that includes planning and design for emerging technologies, prioritizes personalization and real-world experimentation, and promotes a passion for learning so that students can thrive in a transforming world.
He holds an M.Ed. in Education Leadership from Columbia University (New York), and a B.A. in History and English from the University of Michigan.
Our Founding Leadership Team 
Our Head of School is supported by the Founding Leadership Team, who all share the desire to see our students achieve their greatest potential and work together to translate Our Purpose, Promise, and Principles into the development and daily functioning of the school.  The Founding Leadership Team includes key leaders of school operations, academic curriculum, health and wellness, the arts, and college counseling.
Becky Turner
Associate Head of School
Becky Turner brings her love of teaching and connecting with students to her new role as Associate Head of School where she looks forward to launching the next generation of critical thinkers, inspired inventors, motivated problem solvers, and thoughtful leaders into the world.
With more than twenty years of experience in education, Becky is a Leader Mentor for middle school and high school leaders from across the country. Prior to becoming a school leader, Becky was a middle school teacher, where she developed Stratford's highly esteemed drama program. Since its inception, nearly a thousand students have participated and it continues to be one of the most popular extracurricular activities across all of Stratford's middle school campuses.
Becky holds a B.A. in History with a minor in Literature from the University of Memphis.
Nat Narayanswami
Math and Science Department Chair
Nat is a scientist, engineer, inventor, and veteran of the semiconductor and aerospace industries. He transitioned into education with a view to developing learning methods that narrow the gap between the classroom and real-world application, and to develop in young minds a scientific mindset critical to understanding and tackling global problems. Since 2014, he has taught engineering, mathematics, and science at Stratford School.
He has worked closely with experts in the US and abroad at Princeton, Penn State, Tohoku University-Japan, NASA, Sandia National Laboratories, and various global tech companies. He has led innovative research, product development, and knowledge creation and dissemination in diverse fields including aerodynamics, materials processing, cryogenics, and semiconductor chip manufacturing.
Nat holds an M.S. and Ph.D. in Aerospace Engineering from Rutgers University and a B.Tech. in Mechanical Engineering from the Indian Institute of Technology-Varanasi. Nat completed his post-doctoral training at the Institute of Fluid Science, Tohoku University-Japan. He is also a graduate of Harvard Business School's Program for Leadership Development.
Sharmistha Ghosh
English and Humanities Department Chair
Sharmista is committed to providing students with a high caliber of education that ignites the joy of learning, as well as the discipline and rigor that students need in high school and beyond. She believes the role of education is to equip students with the ability to navigate a world that is forever changing, a world that is connected in exciting and complex ways, a world that requires critical thinking and requires its citizens to be adaptable, collaborative, and compassionate. She joins Stratford Preparatory with more than 25 years of experience in the field of education and school leadership.
Sharmistha received her Post Graduate Certificate in Education from the University of Oxford where she also got her start teaching and leading at St. Ebbe's School in Oxford.
Loren Powers
Director of Athletics and Student Wellness
With extensive experience developing athletic programs, coaching, teaching, strength and conditioning, and operations management, Loren is thrilled to join Stratford Preparatory as Director of Athletics and Student Wellness. He brings expansive experience as a coach skilled in competitive high school, collegiate, and professional sports. In addition to building athletic programs, Loren is a strong community activist and health and wellness advocate with a passion for contributing to the development of well-rounded individuals.
Loren holds a B.S. in Exercise Science from California Lutheran University and an M.A. in Sports Management from University of San Francisco.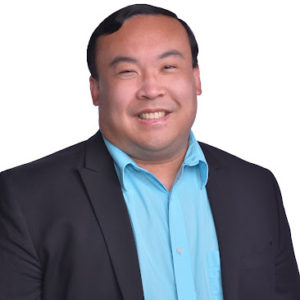 Harrison Cheng
College Counselor
Harrison Cheng loves getting to know each student and helping them to discover their own strengths and abilities throughout the college admissions process. Harrison is a seasoned college admissions counselor with over 18 years of experience from both the applicant and university sides of the process. His former students have gone on to all the Ivies, Stanford, and have been Regents and Chancellor's scholars at all of the University of California campuses.
Prior to Stratford, Harrison ran his own education technology startup company and worked in admissions at UC Berkeley's Haas School of Business. While the majority of Harrison's students choose to pursue majors in healthcare, business, and computer science/engineering, he is also a lifelong musician and educator and supports students with a variety of interests.
Harrison holds a B.A. in Molecular and Cell Biology from UC Berkeley, an MBA from UC San Diego, a certificate in college counseling from UCLA, and M.S. in Software Management from Carnegie Mellon University.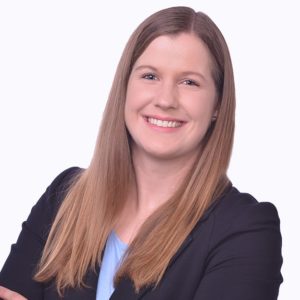 Rachel Giguere
Director of Admissions
Rachel Giguere is excited to use her knowledge of private school admissions in the Bay Area to recruit exceptional students from middle schools throughout the community. Her experience includes roles of Director of Admissions at Stratford School – Palo Alto, and Assistant Director of Admissions, Dean of Student Life and Leadership, and Director of the COVID-19 Operations Team at Notre Dame High School.
Rachel holds an Ed.D. from the University of New England, a M.Ed. from Northeastern University, and a B.A. in Political Science and Human Services from Northeastern University.